If you watch HGTV or DIYNetwork shows, you know they always have the big reveal at the end of the episode. Well, here's my big reveal of our new "master" bath.
But first, here's the…
BEFORE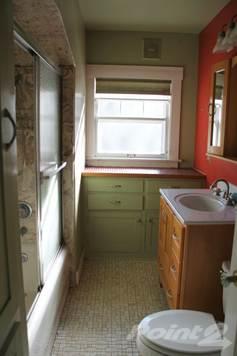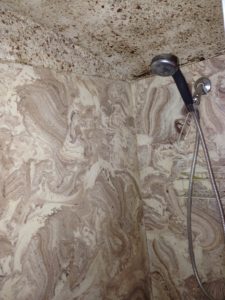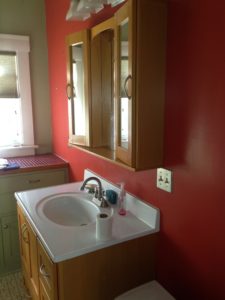 AFTER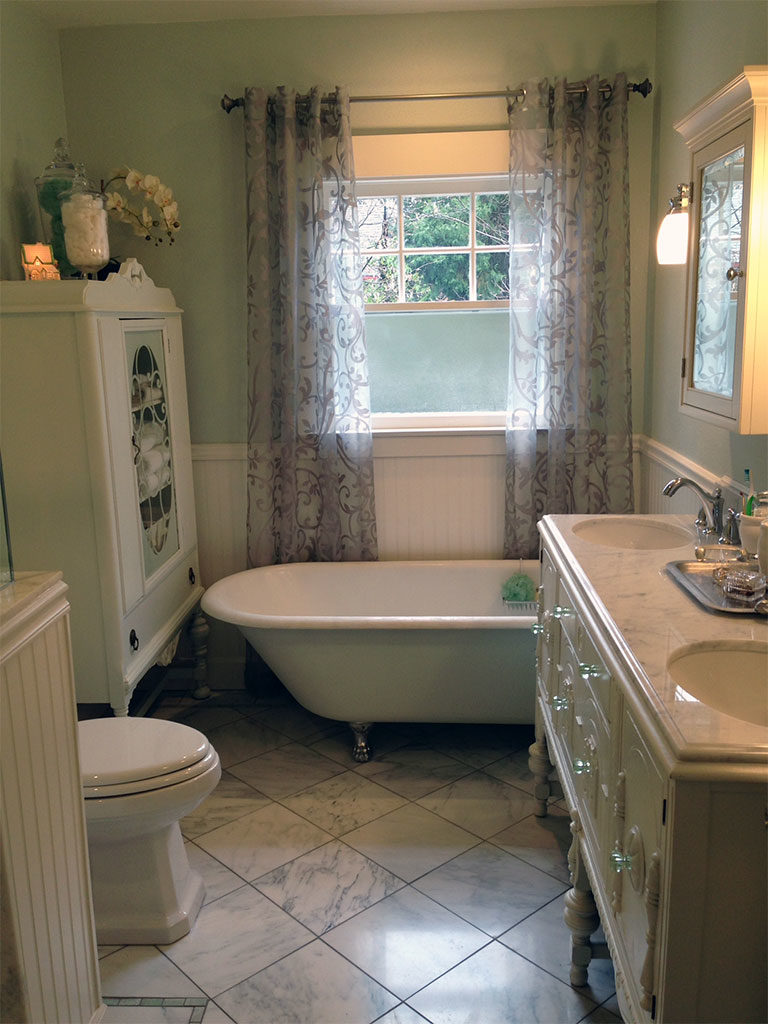 Don't you think this looks more like a 1927 bathroom?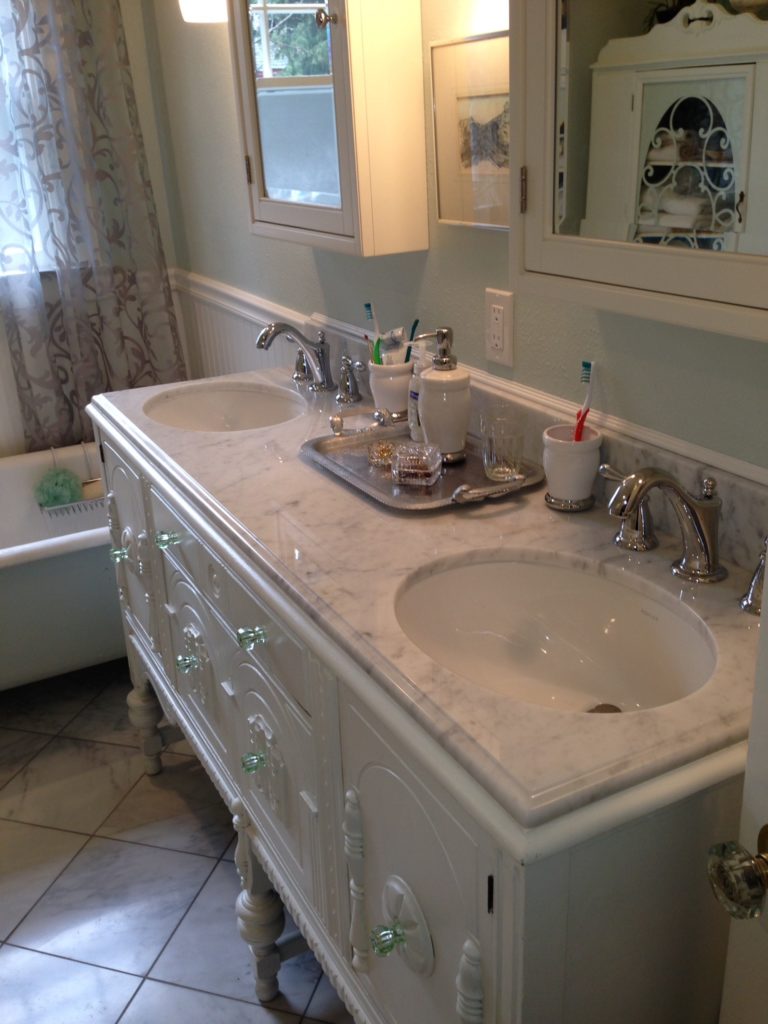 The clawfoot tub was another purchase I made "in faith," before we had the house!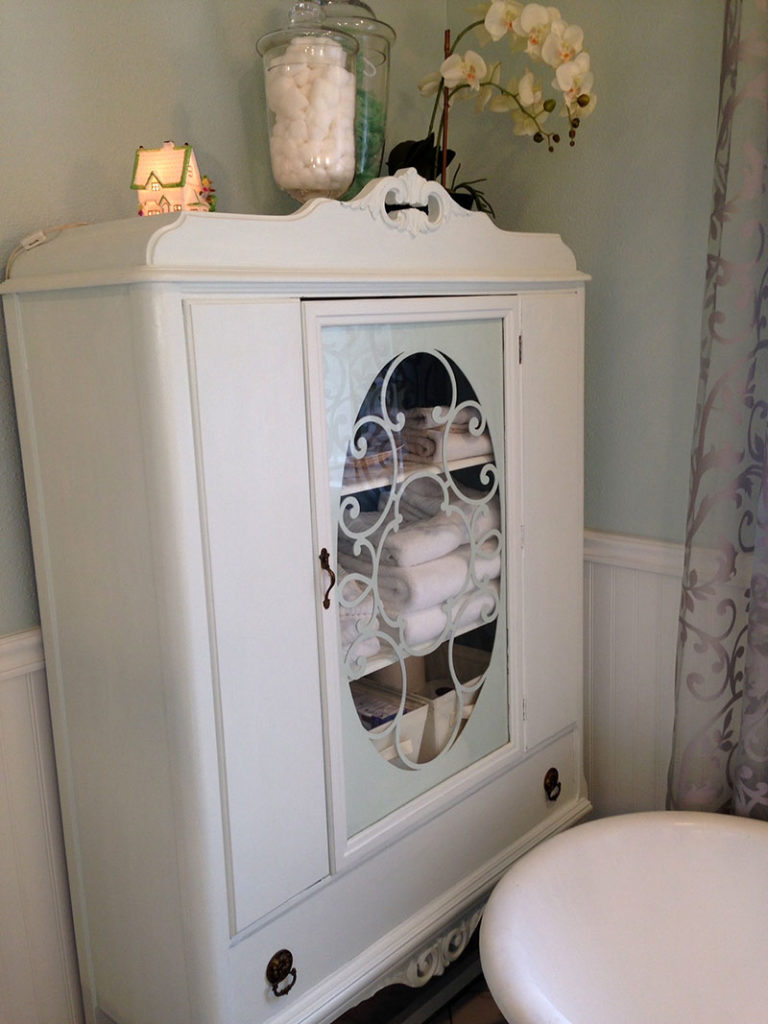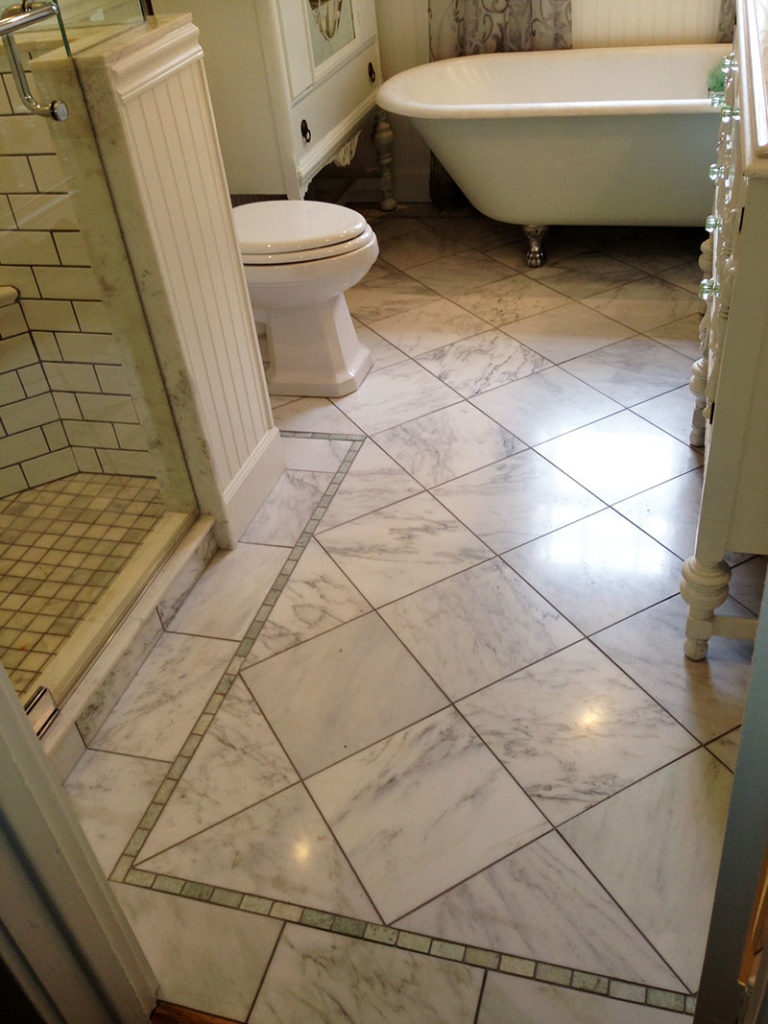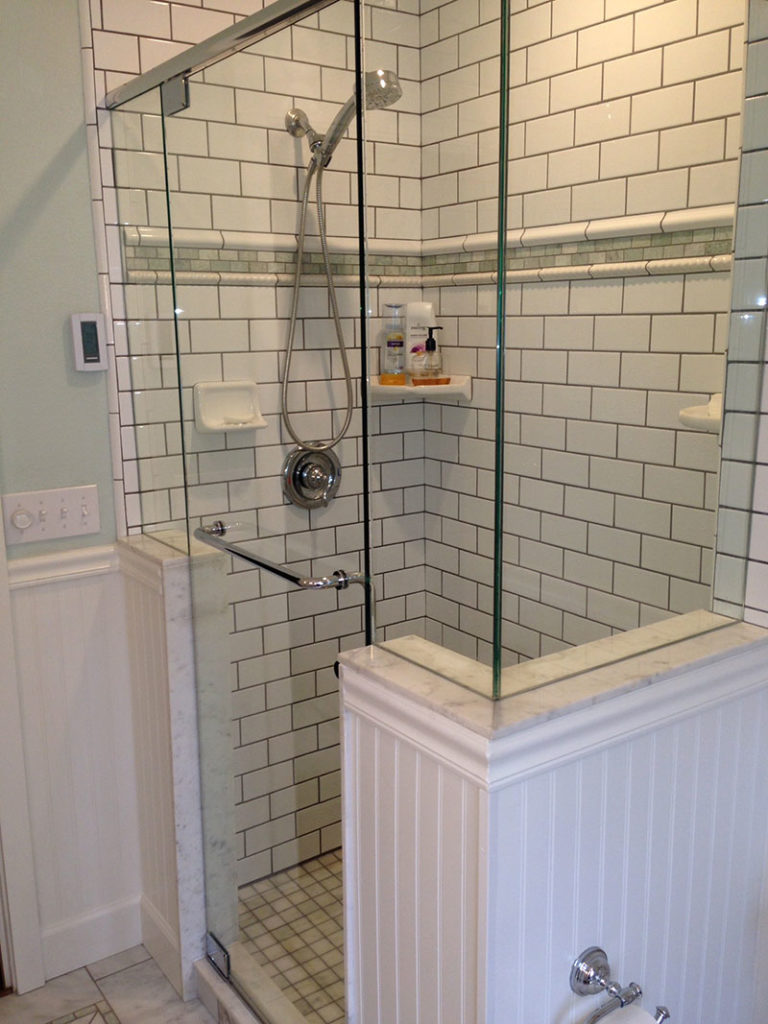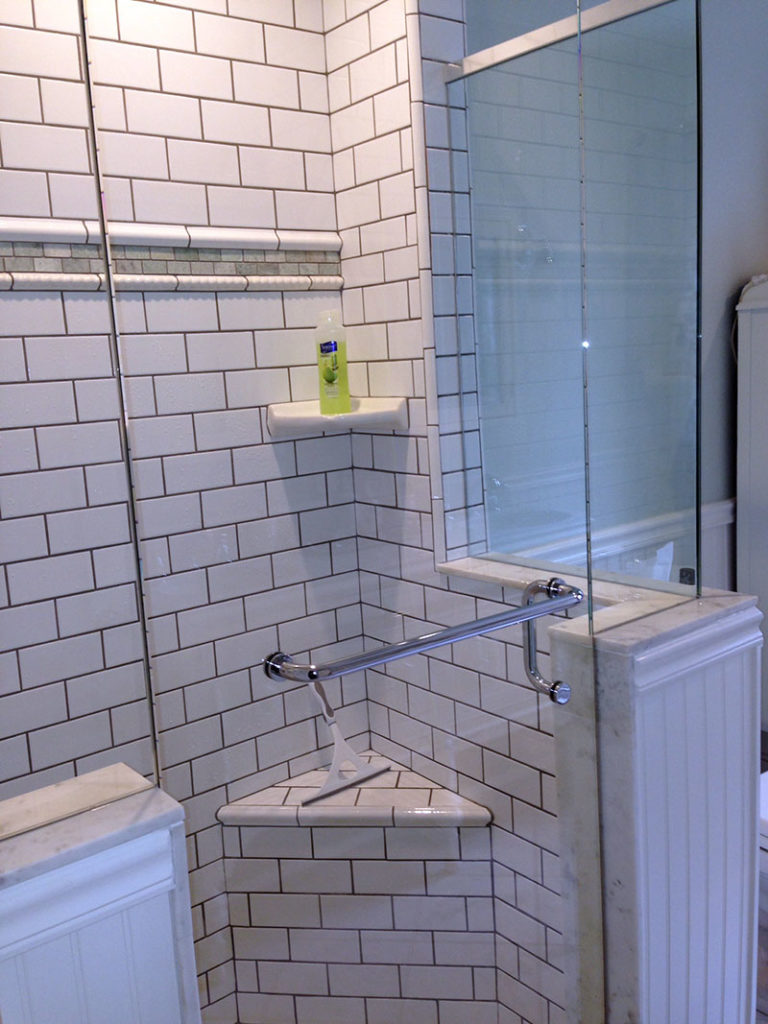 My original design didn't include beadboard wainscoting. But the hall just outside the bathroom has beadboard and since the (excruciatingly slow) pace of the renovation gave me so much time to think about things, I decided to add the beadboard. I'm so glad I did.
The room is basically the same size, though there was a closet from the "bedroom" next door stealing space from it. Since I changed the purpose of the room next door (it's now the laundry room/half bath/storage closet) I gave the bedroom closet square footage back to the bathroom and even borrowed about a foot for expand the space for the shower. I also had to sacrifice the storage that was in the old bathroom—the cabinet under the window and a linen closet next to the door, but I think it was worth it, don't you?