I made arrangements today for the movers to move us from Central Point to Medford on Monday, July 28th. Yay! The renovation might not be completely finished by then, but it should be done enough for us to move in.
We already had our POD delivered the week before last and most everything went into the garage which we had pressure-washed inside, getting rid of decades of grime and cobwebs.
It was nice to see "my old friends" again—my English oak draw leaf table and chairs, my oak Arts & Crafts sideboard (one of my favorite pieces) and the funky hutch I bought from Kathy Griffith and refinished a few summers ago.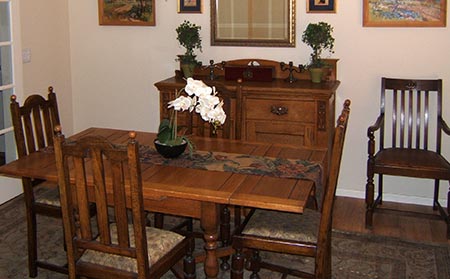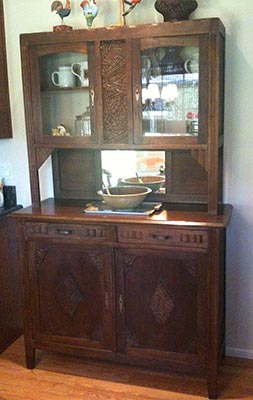 These antique pieces will fit right in — in our 1927 English cottage!