Here I sit. While all the world is in an uproar and a lockdown, I'm just plugging away at my usual pace, by myself, as usual. I wanted to let you know first of all, I've revamped BlueHouseonMain.com—just call it spring cleaning. A new banner head and a slightly new color scheme. Oh, that's right! You're there right now? Then you've already seen it! Actually it incorporates a new WordPress theme, which has brought it to its present state.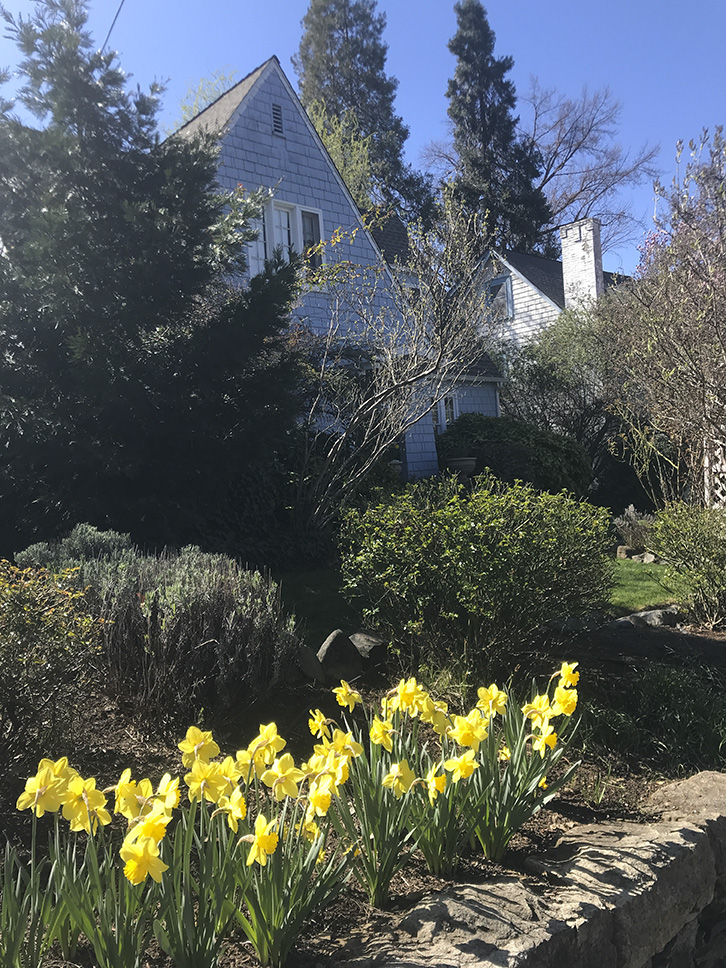 Yes, I've decided I'm going to have a go at repurposing this site. Since I'm no longer renovating—just repairing (oh, the beauties of an old house)—I thought it would be fun to have a blog oriented toward house stuff, of course, but maybe to include what I'm thinking about in the way of making things in the future. It's all talk right now, but I've been thinking too…And I'm itching to be a maker again…
And yes! It's Spring!