So much progress in one day! The beadboard is going up on the walls in the master bath AND the vanity is in place—holes drilled for the plumbing and everything!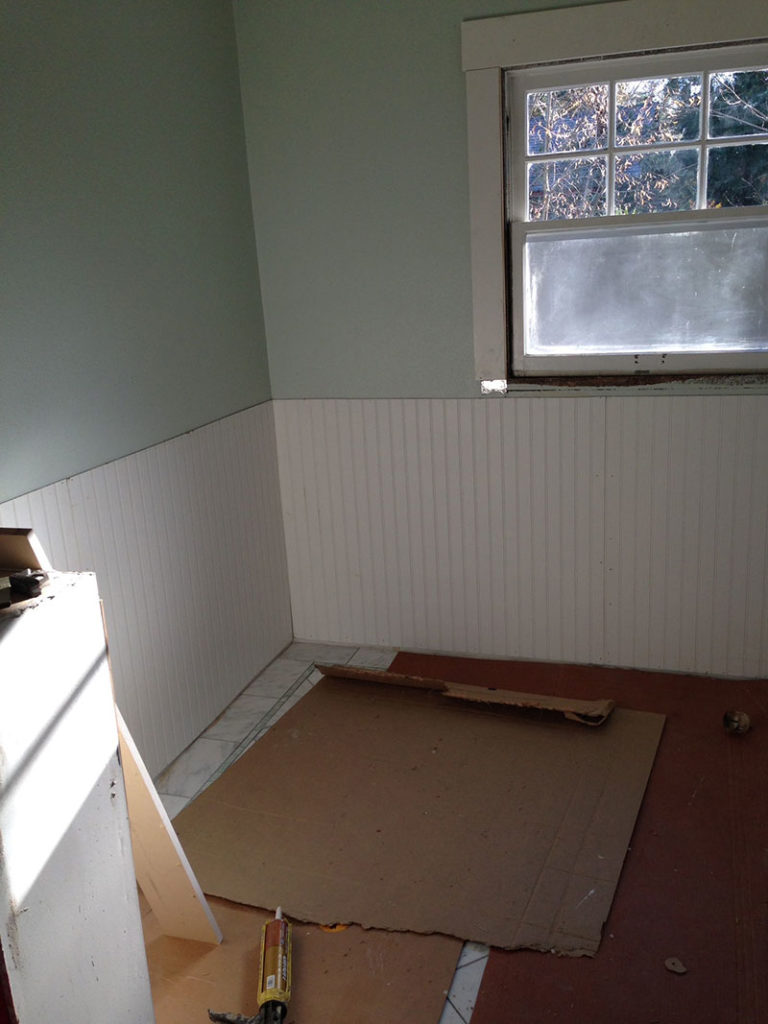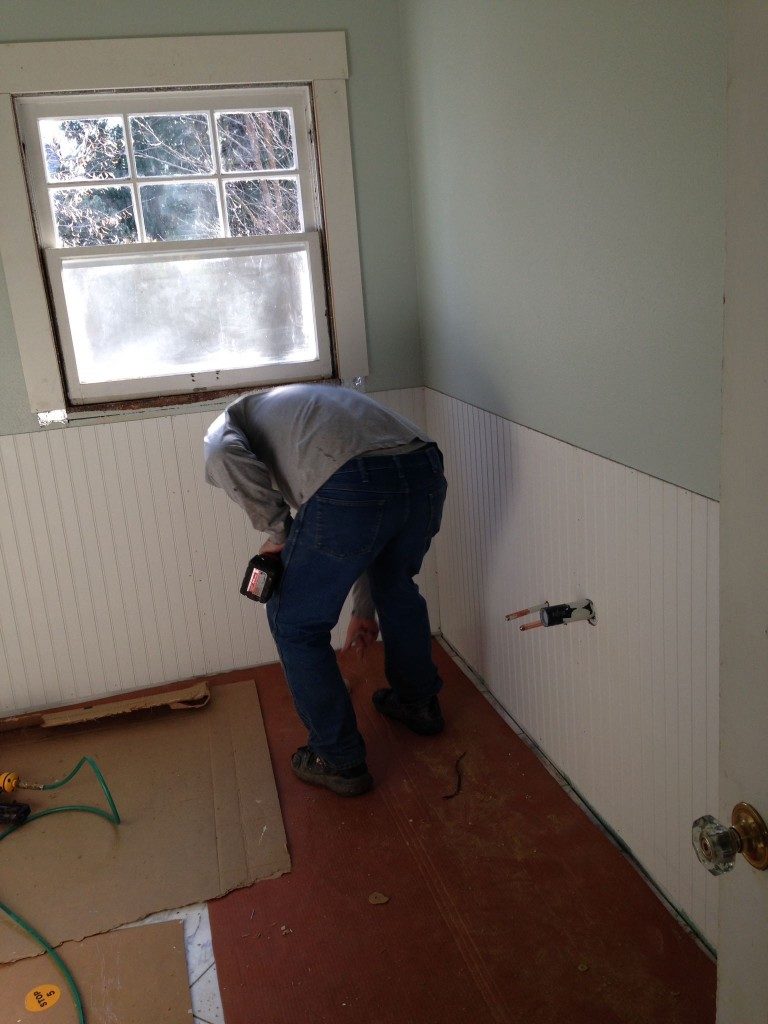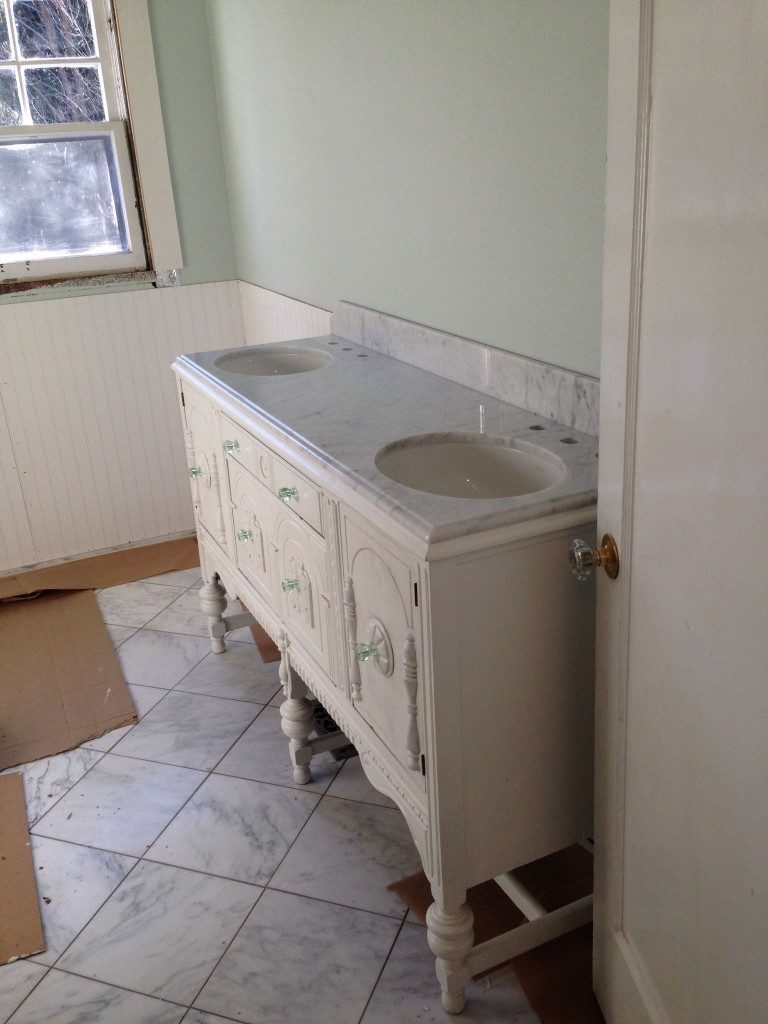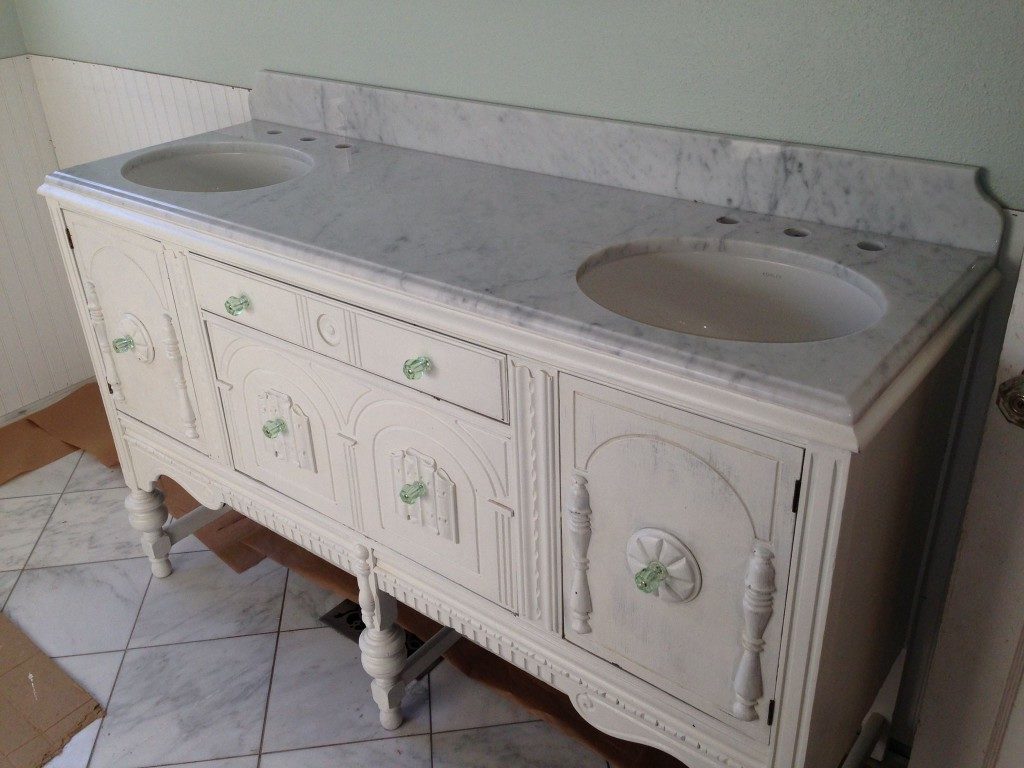 Tomorrow the marble ledges (actually marble thresholds I ordered online) on the shower knee walls will be installed, then the shower will be ready for glass.
After the beadboard is finished with baseboard and chair rail, we'll install the medicine cabinets. Then the electrician will know exactly where to place the wall sconces.
I broke down last week and hired the tile guy's helper, Jake, to sandblast the bathtub and prime it for me. I was intending to do it myself, but when I tried to wire brush the rusty sides, it hardly made a difference. Jerry, my contractor, was going to lend me a sandblaster so I could sandblast it myself, but when I thought about the mess it would make in the yard, I decided it was worth it just to spend the money and have it done off-site. I'm SO GLAD. It turned out beautifully and all I had to do was give it a coat of paint. I still have the inside of the tub to contend with, but I'll tackle that when it's hooked up to the plumbing and I can give it a good scrub without making a mess. Here's a sneak preview: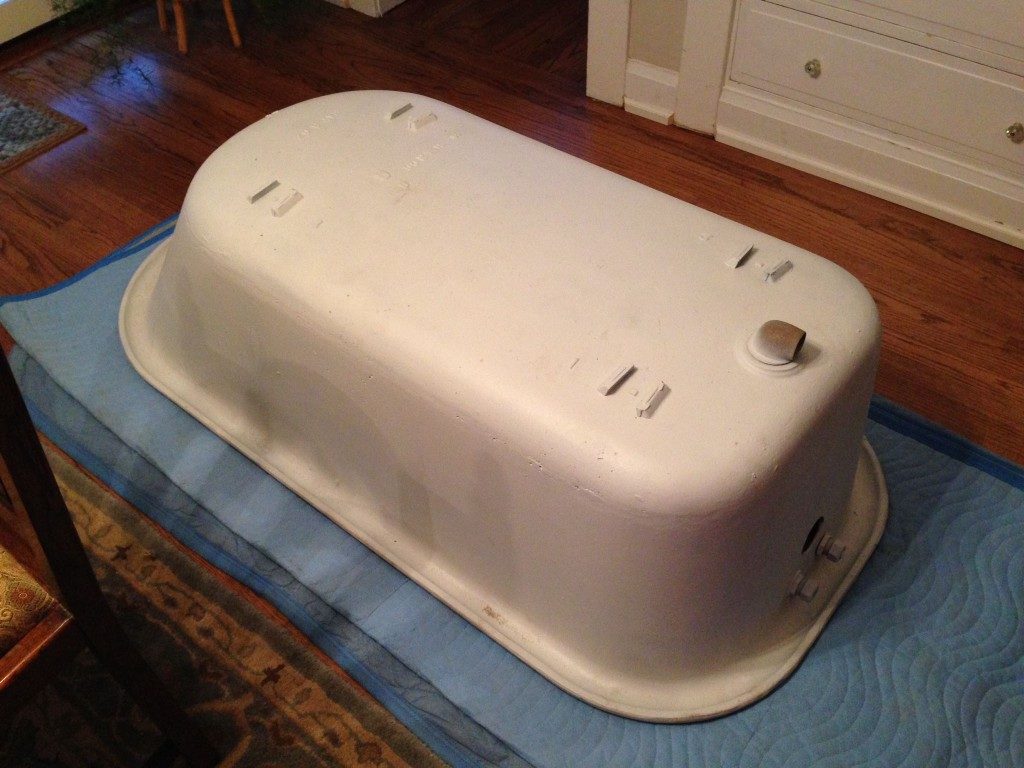 This is before I painted it. You might be able to see some sand residue in the lip. I'm painting it the same color as the walls— "Glimmer" by Olympic Paints. I'm going to spray paint the feet "chrome" since most of the metal finishes in the bathroom will be chrome. I had it moved into the dining room after it was sandblasted so that I could paint it—it's TOO COLD now to paint outside.