Do you have too many throw pillows? I certainly do have a lot, but then, I have had a thing for pillows for a long time. They are such a simple way to add color and texture to your spaces and they are easy to make. But they take up a considerable amount of space when not in use. What to do!?
A little while ago I came up with a great solution for storing throw pillows. I realized that my pillows would fit in a garment bag I had just hanging around. The suits it used to protect are long gone but the bag was still here…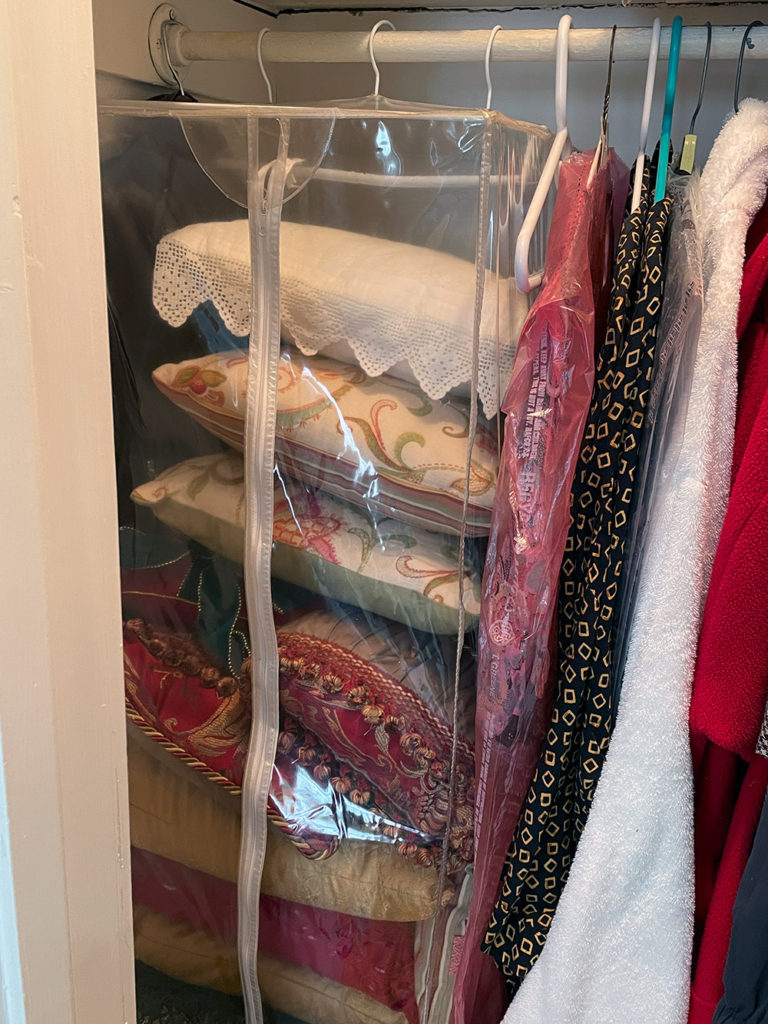 This garment bag now has a second life! It measures 15″w x 20″d x 40″ long —holds 10 to 12 pillows, 18×18″ or smaller. It only takes up about 15″ of hanging space. I think that's a WIN!
Here's another solution for linen storage—for tablecloths! I had these old pant hangers just hanging around unused.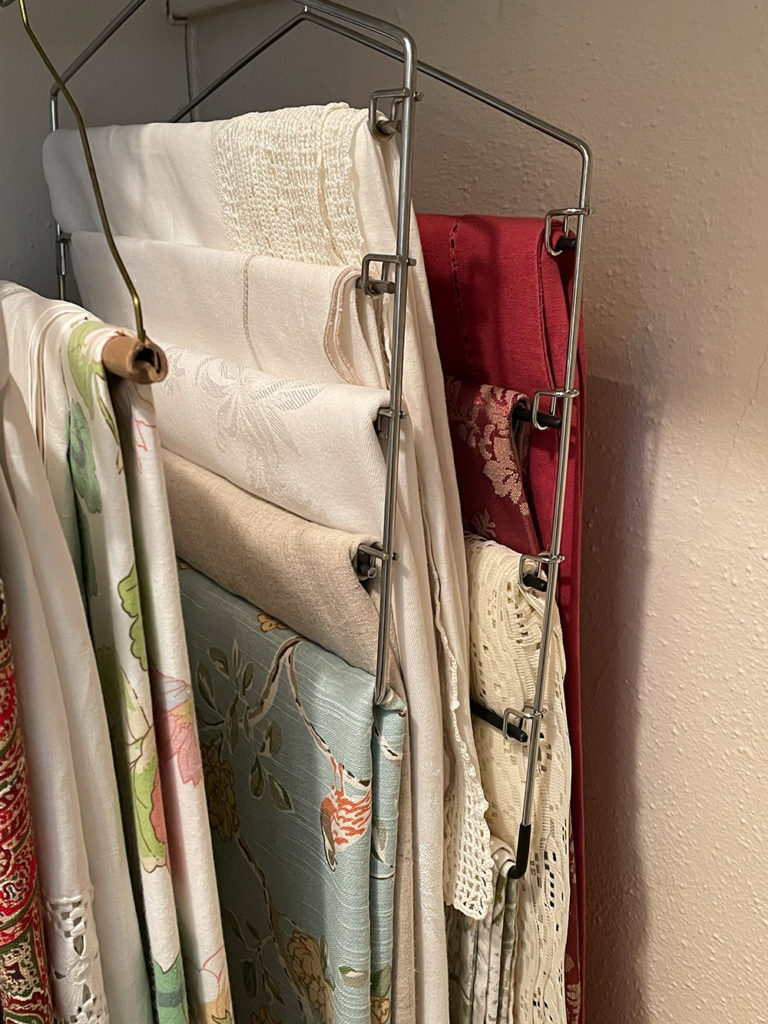 Now they maximize my closet space and I think they actually work better for tablecloths than pants. I think I need one more for the tablecloths on the left side of the photo!