I originally wrote about this door project on 5/21/15. But it didn't really fit into the topic of "The Party's Over," so I'm repurposing this content and adding an update.
The next project for Jerry, my very special 😉 contractor, is to install a proper door to the attic space, so that I can access that storage area easily. Right now I have to move this heavy panel and it's not easy. It weighs a ton. I want to have easy access to my fabric remnants, pillow forms, batting, extra framed prints—whatever I'm storing in there.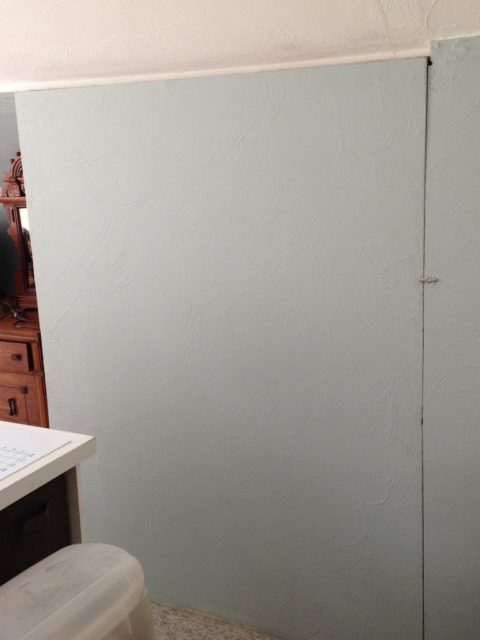 So I'm hoping to find an old door that we can cut down (height-wise) and frame the wall opening to fit it. I'm going to Builder's Bargain Center this afternoon and if I don't find anything there, I'll go to Morrow's in Medford and look around. Wish me luck!
UPDATE
I found a solid core door at Builder's Bargain Center in White City and had it cut down to size and had them add the casing. Jerry came and installed it for me and for a while it was just a raw, unpainted flat door. Eventually, a few months ago I finished it with molding and paint. Here's how it turned out. Cute, eh?